Would you like to take your business not just to the next level, but into the stratosphere?

I've helped creative entrepreneurs around the world change their lives and their businesses for the better and I'd love to help you too!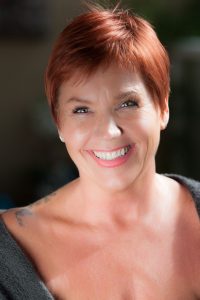 My true passion is working with people one-to-one, and I have developed a platform which will allow me to work with creative entrepreneurs directly on their goals, passions, and, of course, obstacles.
Let me share with you the tools I've used to create a 6-figure business.
"My coaching weekend with Jaeleen exceeded all my expectations (and I had high expectations!). Of course, I was thoroughly trained in an incredible system, which I have truly loved. But beyond that, my weekend with Jaeleen provided the mentorship and inspiration I had been deeply craving. Her generosity blew me away! We spent hours discussing issues and details of my chosen career path that went well beyond what I was expecting. She shares her wealth of experience with intelligence, articulation and–did I mention??–a phenomenal generosity of spirit. No one else that I've talked to or trained with in the business has provided me with such valuable information and insight into how to make my career work for me. Simply put: Jaeleen's the best!" Emma 
We'll dive deep into such topics as:
* Developing your personal brand
* Identifying and attracting your ideal clients
* Finding/accessing/marketing to wealthier clientele
* Creating and maintaining strong positive perceptions ~ the endless list of little things clients notice and remember
* Office / Studio / Treatment room decor and ambiance
* Advertising, copywriting, pricing, and marketing tips (including Social Media Marketing)
* Website and photo evaluation
* Developing new income streams
* Creating and attaining your financial goals
We'll work together to determine which experiences will resonate with your clients so that they feel totally confident in your expertise and the results you'll deliver. And, of course, we'll make sure that your current clients continue to receive the kind of satisfying experiences that encourage them to want to stay with you and give you even more of their business.
Program includes:
* Weekly 60 minute private phone consultations and/or individualized Skype training sessions
* Studio/office/treatment room evaluation and recommendations (either in person or through skype)
* Program materials
* Exclusive access to content and products
* Networking, resources and much more!
I ask that each participant start with a three month commitment to allow us time to work in a focused way and deepen your process.
After the initial program, you can recommit for three month, six month, or nine month increments.
What's the first step?
We'll start out with a complimentary 30-minute Business Strategy Session which will give you the opportunity to tell me:
~ all about your business
~ what your needs and goals are
~ what you would ideally like to accomplish
~ the biggest challenges you and your practice are facing right now
After your complimentary Business Strategy Session, I'll have a pretty good idea of what it is that you do, where you are right now, and the issues you most want to address. Using that information, we'll have a one-hour brain-storming session to identify what you can do right now to:
~ Enhance the experiences your clients are currently having with your practice
~ Add to your revenue the fastest
~ Easily and quickly implement the items or courses of actions you feel would produce the biggest improvement in your practice, both short term and long term
3 month Coaching Program — 12 weekly Phone/Skype Calls, Worksheets, Books, and ADDITIONAL RESOURCES:
INVESTMENT 3295
Payment plans are available.
I'm delighted to work with you for a longer period of time.  Please inquire about rates.
NOT READY FOR A BIG COMMITMENT?
I completely understand and I'm happy to work with your budget.
I am available for private phone or Skype coaching sessions ~
400/90 minutes
300/60 minutes
200/30 minutes
Interested?  Please contact me  for more information.
Let's make this your best year yet!

"Coaching with Jaeleen was a real pleasure. She's fun to be around, and I felt like her number-one priority throughout the course. She made sure I learned her business system, patiently repeating herself when necessary, explaining processes in detail, and providing plenty of information and support. Jaeleen has a wonderful attitude, and I felt like she was genuinely interested in helping me succeed." ~ Pele
"The coaching I had with Jaeleen was exemplary, and well worth the investment.  I was a bit nervous, however Jaeleen created a comfortable and supportive environment. Since beginning my coaching with her last year, my revenue has quadrupled.  Thank you, Jaeleen!"  Joe